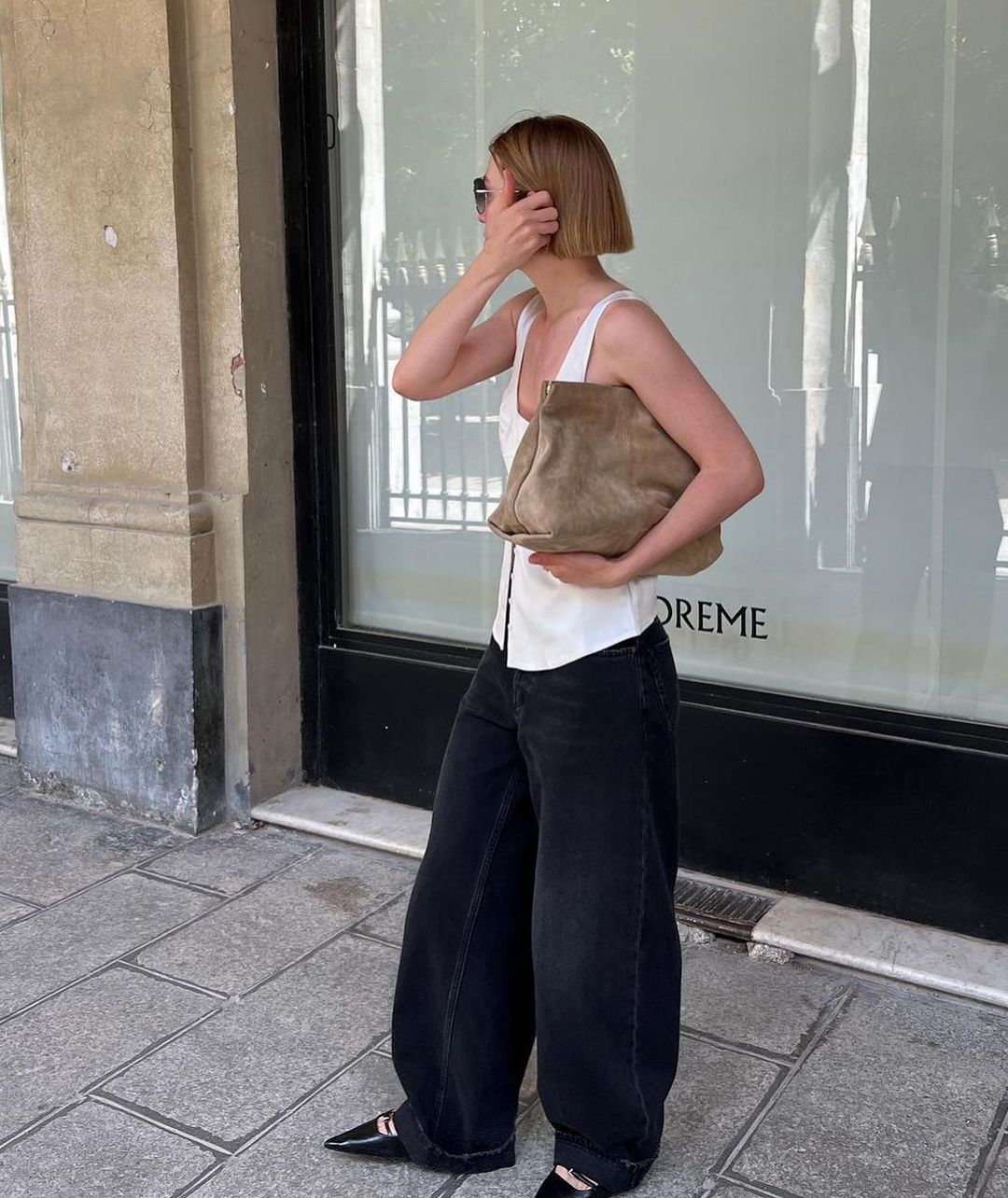 IN CONVERSATION WITH: VALERIA SYTNIK
Profession: Social Media & Content Strategist / Content Creator
City: Paris

 
Q. This morning I woke up in:
A. My apartment in Paris. Since I moved to Paris I've already changed so many apartments (who lives here - knows this kind of problem with searching for a flat). But the one I'm living now is definitely my fav one! It's in the heart of Paris - 1st arrondissement. It's quite a touristic place but I'm new in this city, so I still love all these Parisian cliches.
Q. My coffee order is:
A. Flat white - need something strong in the mornings to wake up quickly before going to work.
Q. I'm currently reading/listening to:
A. Lately I'm reading two and more books at the same time. So as I'm trying to learn French (it's not easy but I'm not giving up yet), the 1st one is 'Le Petit Prince' by Antoine de Saint-Exupery in the original language, and another - 'Antifragile: Things That Gain from' by Nassim Nicholas Taleb.
Q. My style influences are:
A. Last time I became obsessed with 90s style and the aesthetic. The fashion icons of that time who inspire me are Kate Moss, Gwyneth Paltrow, Carolyn Bessette. Also I love to check again and again the Hermes spring collection 1999 by Margiela. The simplicity of design, silhouettes and natural colors are all that I need. Almost every single Calvin Klein collection from the latest 90s to early 2000 are adorable: minimalism and temptation. Mostly everything has been retrospected today.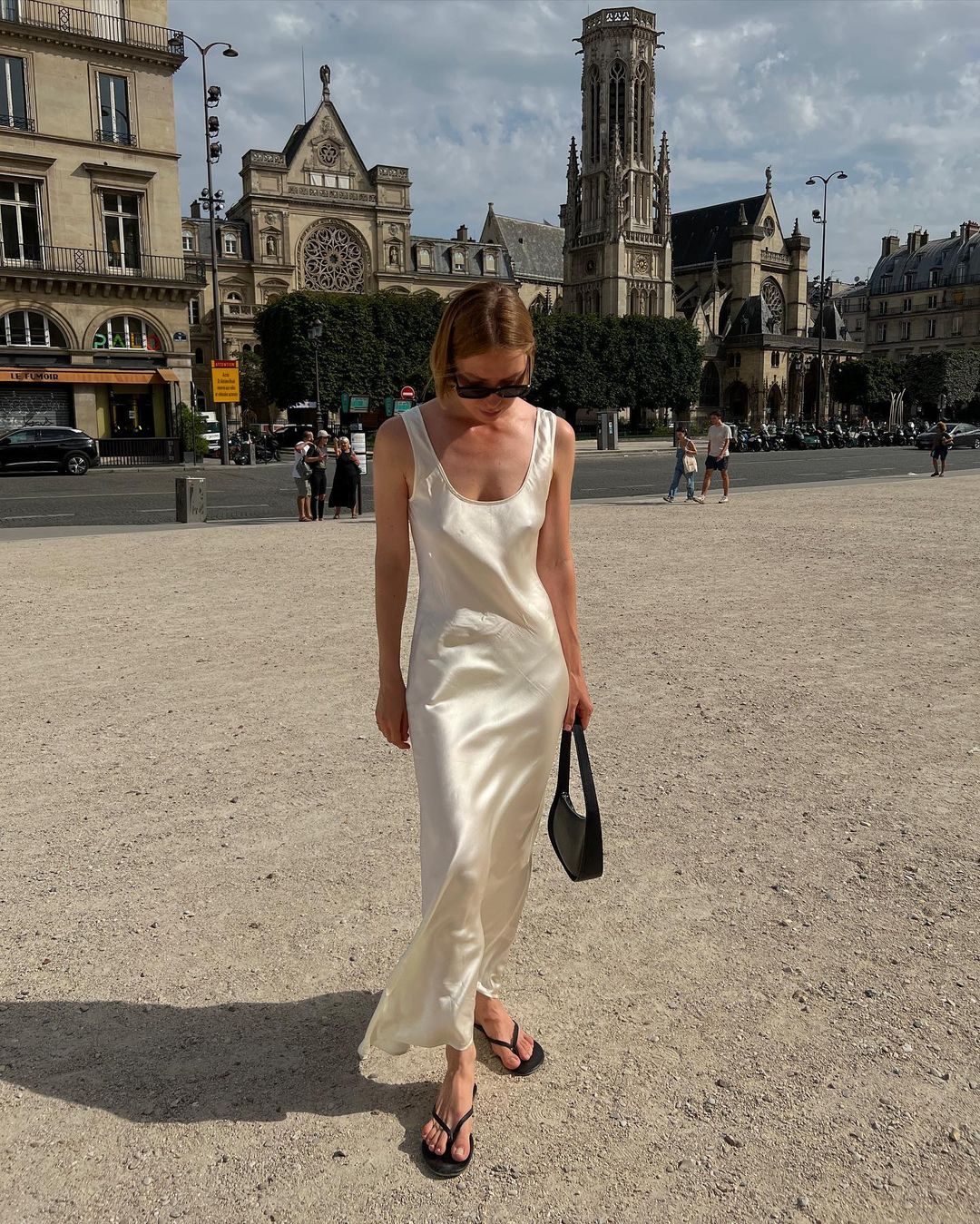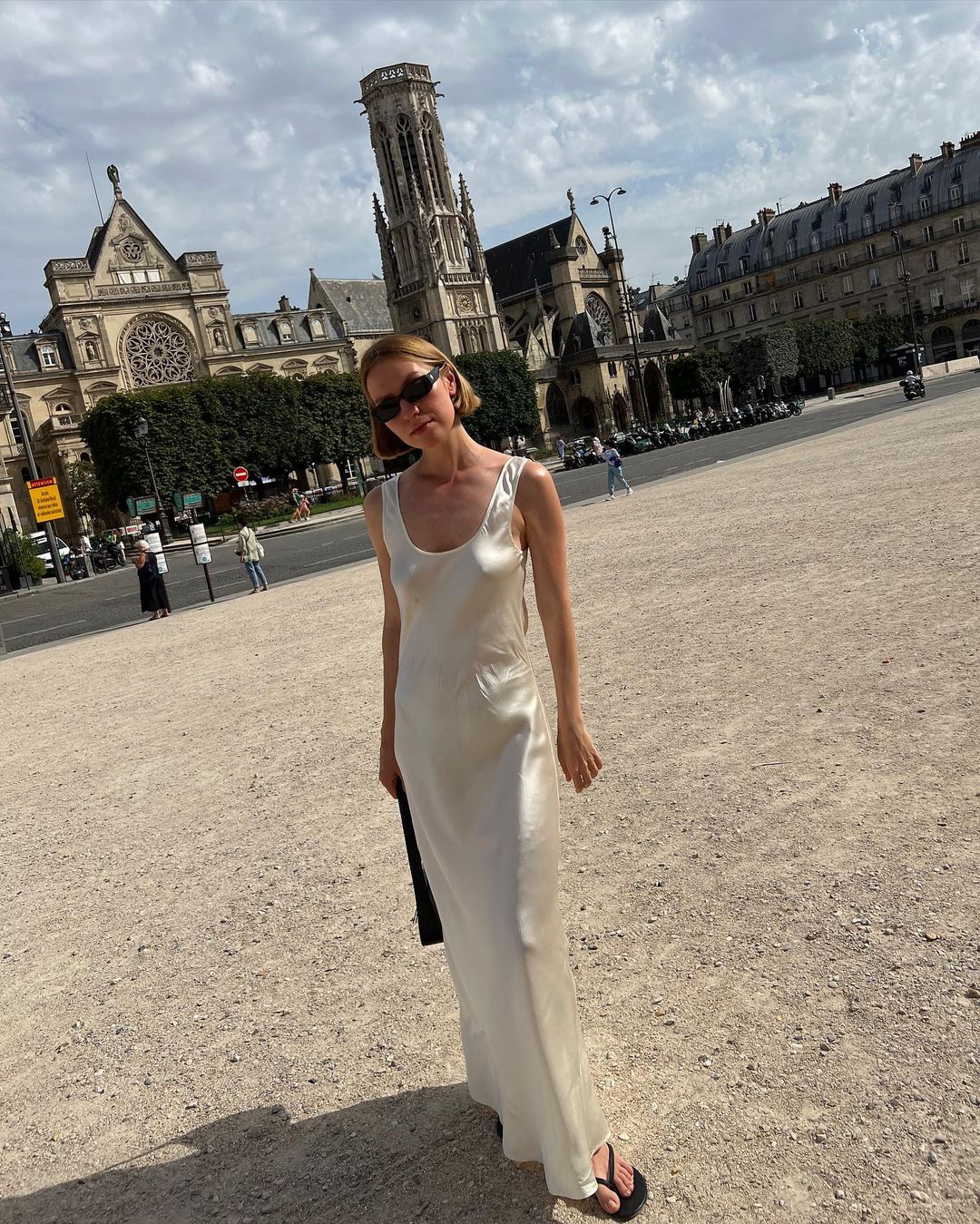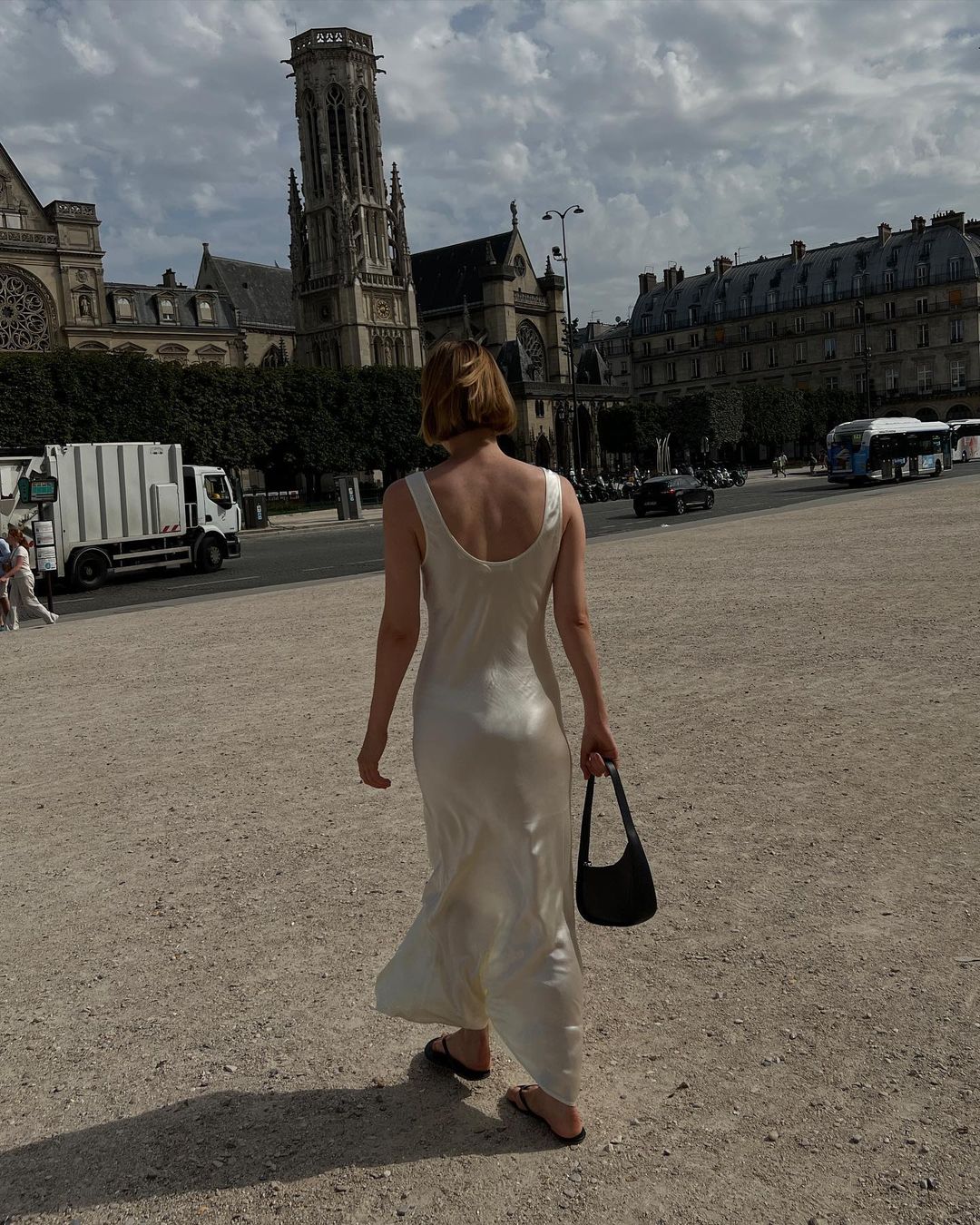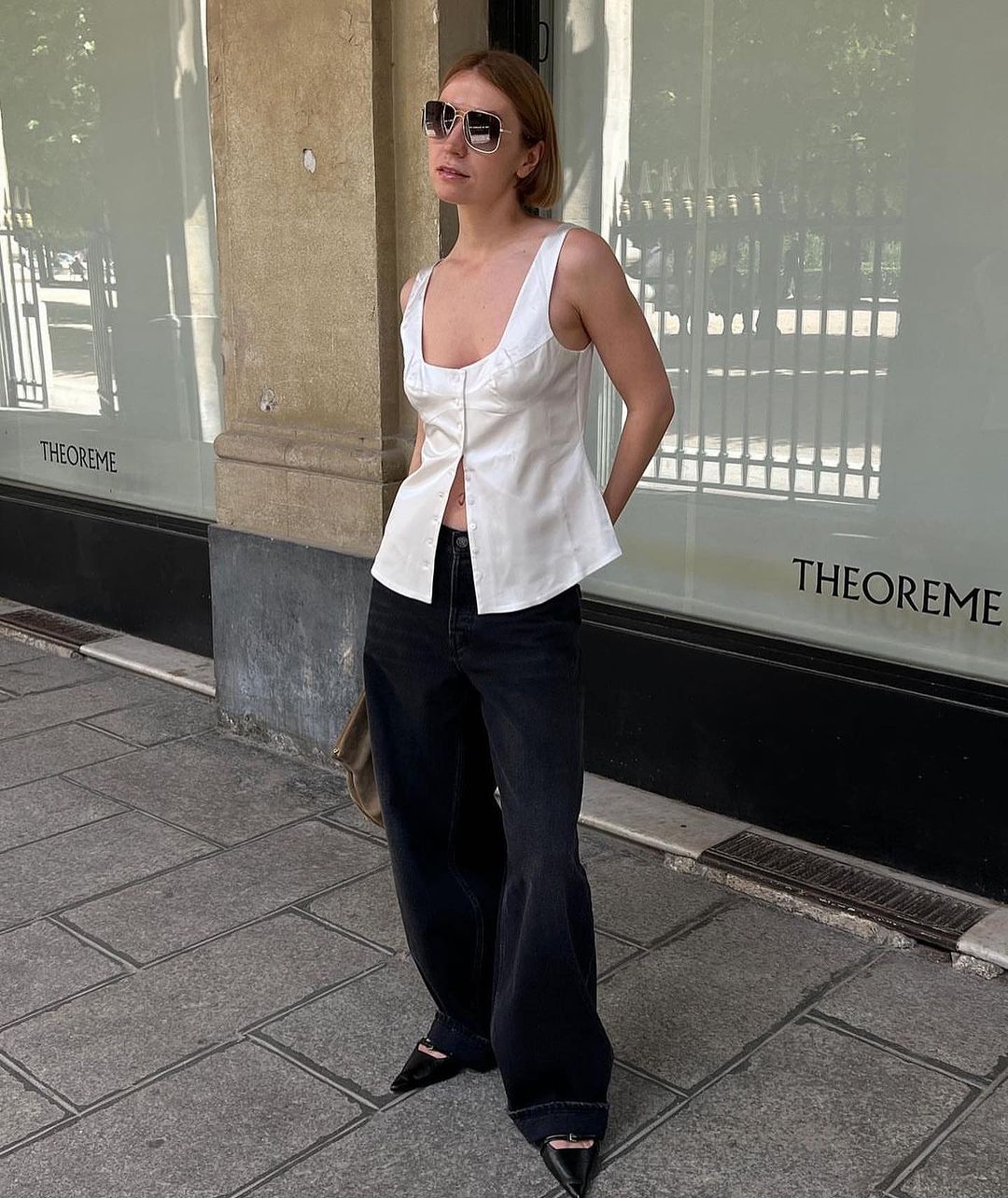 Q. My wardrobe consists of:
A. A combination of simple basic clothes, interesting silhouettes and some clothes which reflect my character and mood. In my wardrobe there are a few basic tops and t-shirts in different colors. Definitely several oversized suits and blazers - can't imagine my life without them. If you don't know what to wear today - take white t-shirt, oversized blazer and pants and voila! :)

Q. I would tell my younger self:
A. All your dreams one day will come true. Never be afraid of trying to do and explore something new. All challenges that you are going to have in your life will only make you better and wiser. Don't compare yourself with other people. Only with who you were yesterday. And start learning French ;)
Q. My go-to outfit is:
A. Tank top with wide low-waisted pants, blazer and flip-flops. Or a silky dress with a cardigan and flat pointy shoes. Never be tired of this combination.
Q. The last movie I watched was:
A. "Before the Sunrise''. If you love interesting dialogue in the movie and aesthetic vision - highly recommended. There is also the second part which is called "Before the Sunset". The action takes place in Paris and as I'm quite new in this city I'm still trying to explore every corner here!
Q. I'm looking forward to
A. Fall and cool, nice weather, so I can start wearing all my blazers and coats!
Q. My guilty pleasure is
A. Shopping. Always give preference to quality not quantity. Before moving to Paris I've already started investing in nice vintage items. Here you have much more vintage stores and marketplaces where you can find treasure!