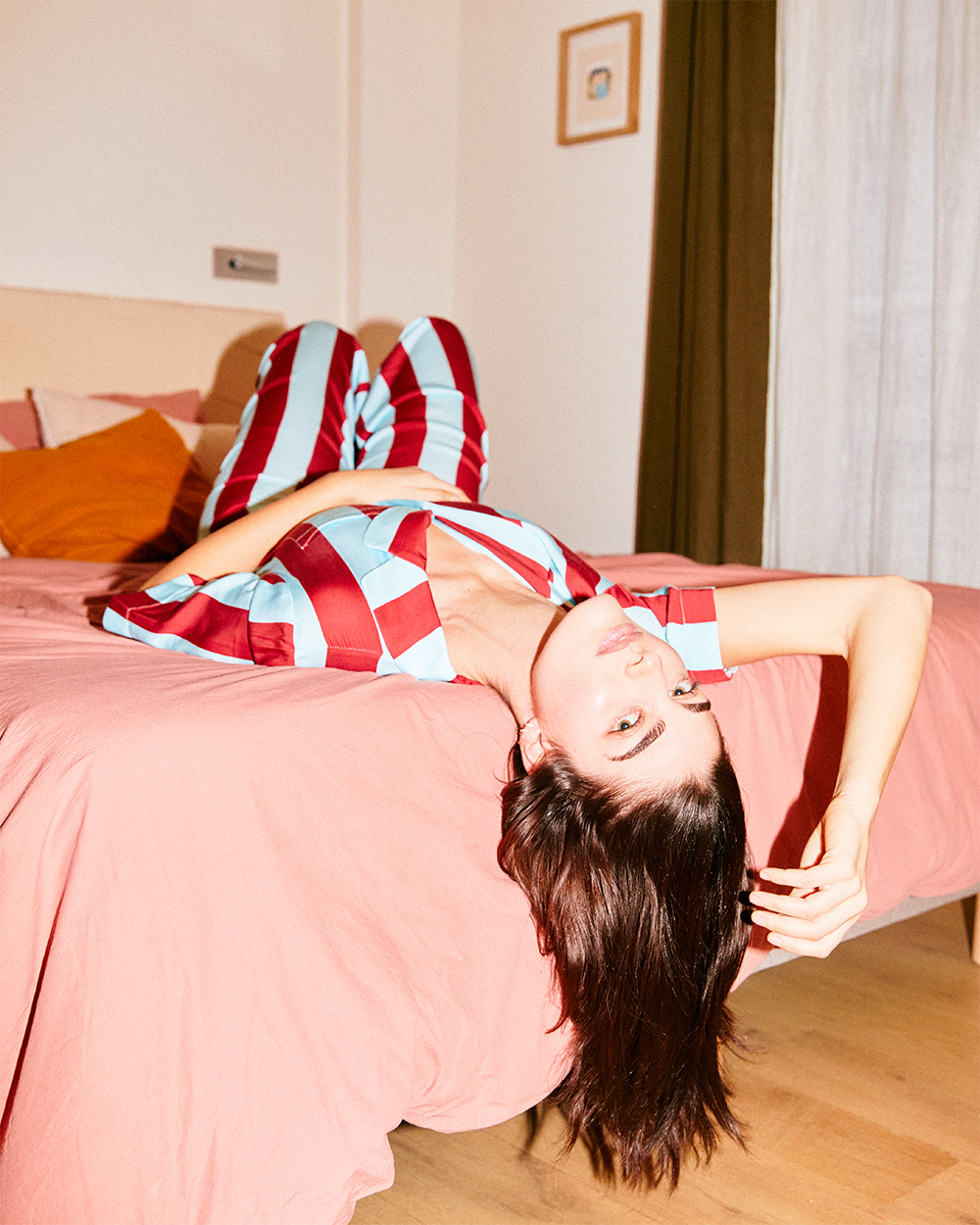 AT HOME WITH: CLARA ATLAN
Profession: actress and model
Where you live: Paris 
Where you're from: Paris, France 🇫🇷

 
Q. Where did you sleep last night?
A. My place, love it there 

Q. Morning or night?
A. I've always been a morning person, usually waking up around 7am. Need to start the day with a long black coffee.

Q. What are your bed time non negotiables? 
A. Shower, an infusion, and if I'm too cold a hot water bottle. I always love watching something before going to bed. 
Q. Latest tv series binge?
A. White Lotus season 2. 

Q. Favourite city to wake up in?
A. Paris. 

Q. In your fridge, what will you always find?
A. Oat milk, feta cheese, zucchini, lemon, butter, raspberry jam, some pink natural nail polish.

Q. Currently on your bedside table?
A. A hand cream, my IPad and a bottle of water.

Q. An indulgence you would never go without?
A. My mum's pkaïla dish made with spinach, beef, mint, white beans, that I eat every Friday night.