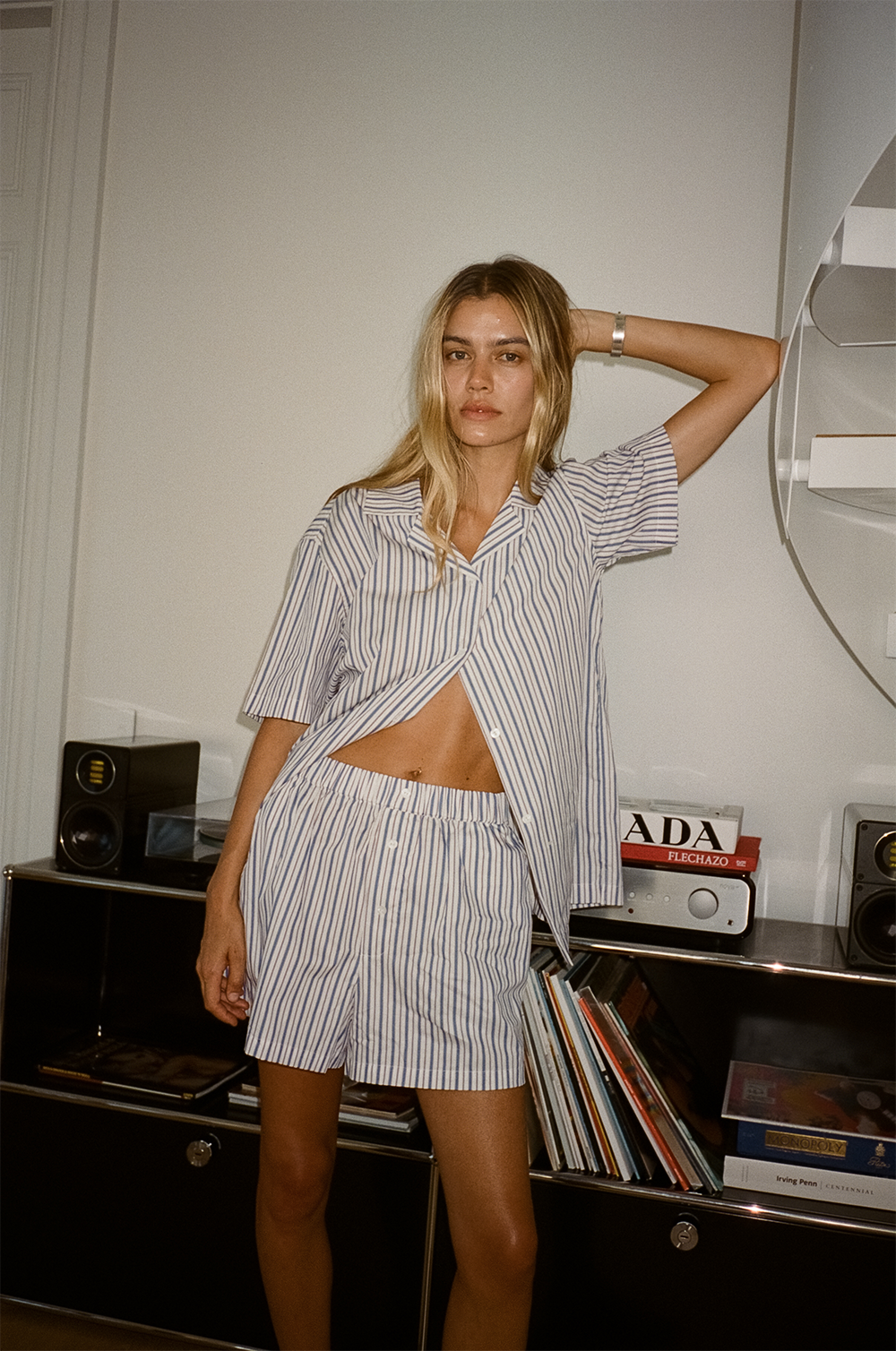 IN CONVERSATION WITH: JOANNA HALPIN
Name: Joanna / Jo 
Profession: Model & Photographer 
Where you live: between upstate New York and the Lower East Side. (And London and Sydney just to make thing confusing)
Where you're from: Cornwall, South West UK
Q. Where did you sleep last night?
A. My partner's family house in Darling Point, inner Sydney. We're staying there whilst we're back in Sydney visiting family and friends and working over the summer.
Q. Are you a morning or night person?
A. Definitely morning - my alarm goes off 5.15am... it's horribly early but I love that time when it feels like no one else is awake yet. I go to early hot yoga and then have my first coffee of the day from Primary Coffee Roasters, and meditate once I get home.
Q. What are your bed time non negotiables? 
A. I don't think I really have any - I'm definitely more of a morning person. However, I won't go to sleep without washing my face and brushing my teeth, but am pretty fluid besides that. Sometimes if my mind is racing, I'll listening to a yoga nidra meditations to help me fall asleep. 
Q. What's your favourite city to wake up in?
A. Living between London, New York and Sydney I feel so spoilt to have the best of both worlds…
I love all of them - it entirely depends on the time of year, the weather that day and my mood.
Right now, Sydney is definitely the favourite with it being the long summer days, and winter in the Northern Hemisphere.
Q. In your fridge, what will you always find?
A. Tomatoes, feta, eggs, spinach, sauerkraut, oat milk, cold brew coffee…  I make a breakfast bowl and second coffee every morning when I get home from yoga with these ingredients.
Q. What's currently on your bedside table?
A. A pile of books, a lamp, incense and ceramic dish with some jewelry in it. 
Q. What's an indulgence you would never go without?
Coffee is my main vice.
A. Any books you're reading at the moment?
Hot Milk by Deborah Levy – I've just started it and already love it. I'm having a bit of a Deborah Levy moment after reading Swimming Home and now wanting to work my way through all her published work.